Hi, my name is
Alex Hopkins.
I build things for the web.
Welcome, I'm happy you're here!
I'm a Denver based Frontend Developer with a background in design, research, and language. I specialize in developing (and now and again designing) delightful user experiences. Currently, I'm a Web Engineer at Gloo, focused on creating human-centered products in the personal growth space.
Get in touch
Hi, my name is Alex Hopkins and I'm a zillenial working as a web engineer in sunny Denver, CO!
A little about me: since graduating from The University of Colorado Boulder (sko Buffs) with a BA in International Affairs, I have worked as a waitress at a restaurant (and loved it), had a few internships, travelled quite a bit, became a graphic designer, discovered a deep love of cooking and hosting, attended General Assembly's Fullstack Software Engineering bootcamp, gotten my first (and second) web engineering gigs, and learned so much along the way. I mention all of this because I believe that each of my work experiences continue to contribue to my success as a developer and problem solver.
Here are a few technologies I've been working with recently:
React

Next.js

ApolloGQL

TypeScript

JavaScript (ES6+)

Gatsby.js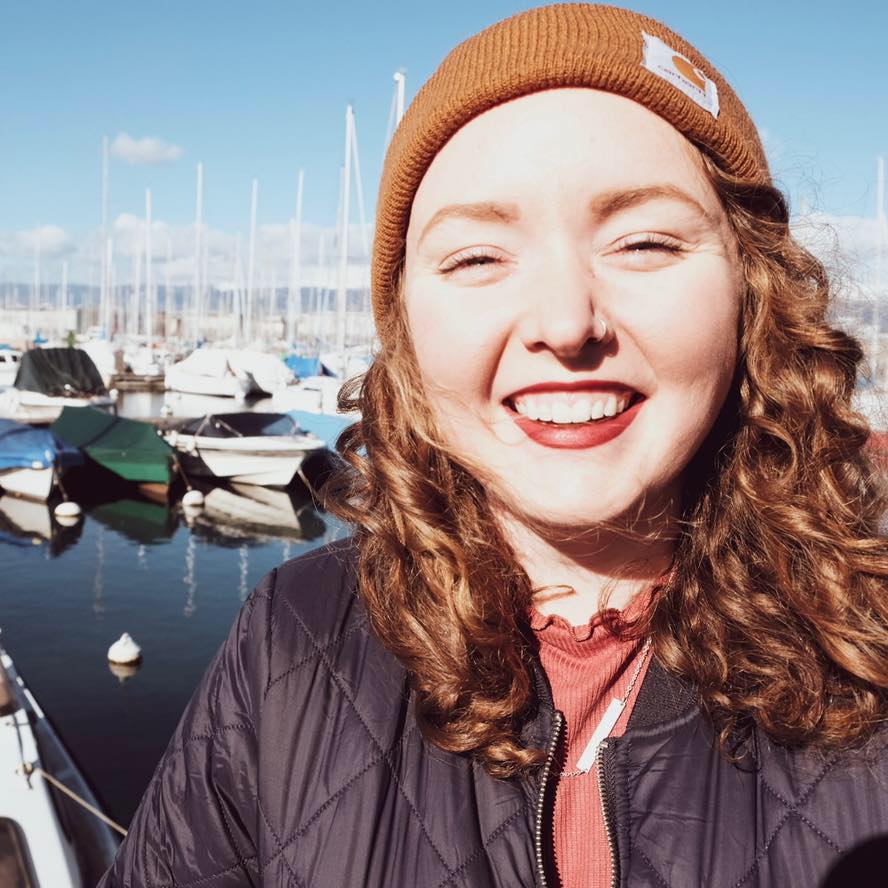 Gloo
|
Boulder, CO
Web Engineer
March 2021 - Present
Project:

Program Explorer — research effort utilizing Gatsby.js & Prismic. Worked tightly with UX Research & Design to iterate quickly on functional prototype from initial design to live application with ads pointed at it.
Associate Web Engineer
May 2020 - March 2021
Project:

Barna Access Plus — utilizing React, Next.js, and ApolloGQL, BAP lays the groundwork for a content platform build on Gloo's core authentication services. The site showcases a bright and snappy UI that delights its users. Built on a Prismic data source (headless CMS), the architecture of Prismic 'slices' is comprehensive, scalable, and easy to navigate for even the least-tech savy content managers.

Project:

Ecommerce Buyflow / Registration — nicknamed 'dreamflow', Gloo's new ecommerce flow binds together the registration process for their myriad of products under one, dynamically branded umbrella. Technologies utilized: Next.js, React, Redux, and ApolloGQL
Natural Habitat Adventures
|
Boulder, CO
Jr Frontend Web Developer
July 2019 - May 2020
Design and develop new UI features for both end user and content creators within CMS

Spearheaded API integration to allow for dynamic, real-time data loading

Collaborate with product team to improve internal features to increase efficiency

Develop end-to-end integration tests using Cypress.io
AMB3R Creative
|
Boulder, CO
Graphic Designer
June 2018 - February 2019
Designed custom apparel for 40+ clients

Created pixel perfect separations to take designs from digital to screen print

Itterated with clients and project managers to ensure customer delight

Developed 86 page look-book and style guide for both internal use and external marketing
03.
Some Things I've Built
Ecommerce flow that steamlines the purchase process of Gloo's applications.
Made at: Gloo (private repository)
Next.js
React
Redux
ApolloGQL
Nextmail
MaterialUI
Get in Touch
Although I'm not currently looking for work, I'm always happy to chat and entertain exciting opportunties. If you want to start a conversation, please shoot me an email or connect with me on LinkedIn and we can grab a coffee (virtually or in person).
Say hello